< Navigation >
Old Bengali Songs

Hemanta Mukhopadhyay
==> Page 1
==> Page 2
==> Page 3

Shyamal Mitra

Manna Dey

Sandhya Mukhopadhyay

Haimonti Shukla

Lata Mangeshkar

Pratima Bandopadhyay

Arati Mukhopadhyay

Talat Mahmood

Other Singers
Rabindra Sangeet

Hemanta Mukhopadhyay
==> Page 1
==> Page 2

Kanika Bandyopadhyay

Suchitra Mitra

Sagar Sen

Chinmoy Chattopadhyay

Banani Ghosh

Arundhati Hom Chowdhury

Other Singers
Hindi Songs

Lata Mangeshkar

Hemant Kumar

Other Singers
Feedback

Contact Webmaster

Sign Guestbook
( New )

View Guestbook
( New )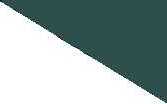 Please Listen to the Following Song :



You have entered an INVALID URL with No QueryString.

Please Type the Correct URL

---
Sangeet Bhuvan © 2002- 2019.
All rights reserved.
---
Any image, logo and other content materials MUST not appear
in other sites without the permission of
Sangeet Bhuvan Site Owner.